Lapidem
Patron of the Arts
Honorable Meister
Hermetic Pilgrim
Joined

Apr 1, 2009
Messages

1,189
So, one of the things I've wrestled with for a while, is slow-growth, vs radical, instant, change. Anytime I've used the Stone and looked beyond the veil, it was hinted that I could experience such (radical change/transmutation) if I would just trust, believe, and do it. But its a scary thing to do that, especially when life, and experience, and knowledge has flavored our view of things, and we already spend an ungodly amount of time trying to make sure we are correct, in our views, and our reactions, just as we tend to the conditions and temperatures and temperaments of our labs. So to take all of that, and set it aside, go contrary to your natural, trained, ingrained reflex, and trust... why, that could literally be a death sentence - what sort of folly is that?
But what sort of unending burden is it to not, and is that truly living?
Months ago, while meditating with the Stone, The Father says to me, "Do you love me?" and I nod and say "Of course I do Lord, its why I study your handiwork, and try to grasp, as well as I can, your mind."
He smiled and said "If you love me, then why don't you do as I ask and have written? If love me, love and trust my Son."
This caught me off guard, as I had not really thought about it. Years ago I had thrown off all chains and baggage of the evangelical, protestant teachings I had growing up with, and devoted fully myself to the incomprehensible, totality of God the Father - and as some that are fans of my work know, bit off more than I could chew at times, and fostered a healthy respect and fear, but always in awe and seeking Him in all things.
So for Him, to suddenly tell me I've essentially missed the point... huh.
Though, its not entirely unexpected. One of my first real cross-overs beyond the veil, He examined my acquired knowledge, as if pulling strands of data from the machine of my mind, examined it, smirked amusedly, and then tossed it. lol
The knowledge was never the point. Such a concept is hard for one of our persuasion to see though, as its antithetical to our nature.
Nevertheless, being true to my word, I began to do as He told me.
So I meditate and reach out to the Son. He tells me that I have done all that I have, because of the covenant I was under with the Father - but that I can't live up to my end of it - ouch, my pride lol - but that no one can, and that is the point of Him and His mercy for us.
Ok, so I think about this for a while, and make moves in my day-to-day life to reflect on the Son and ask for help and mercy in my human failings.
But He isn't done with me. Oh no, that would be to easy. lol
One day I am in deep meditation, and this was after I had become a Mason, He says to me, "You know how you have wondered about a purpose or calling? Well here it is.
" and I'm like "... ok... wait, you don't mean..." and He smiles and is almost giddy, "Yep. I am directly calling you to ministry. You'll be miserable in anything else until you do it. Go be my priest."
I busted out laughing, cause surely He jests - He wants me, an alchemist, sorcerer, trained killer, who uses "fuck" like a comma, to be a priest?!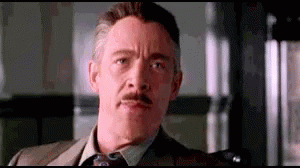 Needless to say, I put that on the backburner for a bit. I continued to think about it, and I did agree with the assessment that I was decently miserable "work wise", but I wasn't sure where to begin.
About a month or two after that, my wife began to have some spiritual issues occurring - they stemmed from her family, and generational demons etc.
I was helping her deal with these things, but I was also being "interfered with" - that is, it was clear to me that some of this was a test
for her
, and my involvement was to be limited. So I was mostly providing support and advice, and some uplifting strength. One day when I got home, she told me flat out "I need a church family."
I laughed and gave her a hug and said "Ok.
" and I looked up and said "Alright, alright, I'll stop putting it off." lol
With fresh eyes, I began investigating. Origins of the early Church, how denominations were formed, what is the "lay of the land" at present, who came from who, who schismed, why, etc etc
While I was researching, I also took us to the Anglican church I had gone to over a decade ago, as I liked them far better than the Pentecostals I grew up with. But more and more my research pointed to Eastern Orthodoxy. I found that they have 20+ centuries of history, saints, and unbroken apostolic succession going back to the Apostles themselves, and were in fact the earliest churches to appear, founded by said Apostles. That it wasn't until the Great Schism of East and West in 1045AD, where Rome went off on their bullshit, and began changing doctrine and assuming rule over the other Patriarchates (there were originally 5: Jerusalem, Antioch, Alexandria, Rome, and Constantinople) and along with heresies of purgatory, papal infallibility and supremacy, and worse of all, the filioque, the schism occurred. In doing so, Rome continued in their heresies, while the Eastern Church continued as they had for the first thousand years, and continues to this day.
Eventually, we found a local Eastern Orthodox Antiochian church to attend, and ceased the Anglican one. We have since been attending the catechumen lessons our priest does for new members coming into the faith, which is basically an educational period so you fully know and understand, at least at the most basic level, the theology and stance of the Church. Unlike western heterodoxical churches (protestants of all flavors), you don't just show up and tada, you're a member. In fact, it can often take a year or more before being brought into the Church.
The spiritual education is quite in-depth as well. It's said that Orthodoxy can go as deep as you can handle it, and you still wont find the "bottom". One of the more interesting, and important things I've learned, is the crucial difference between what most mystical traditions teach,
Apotheosis
and what the Orthodox teach,
Theosis
.
Apotheosis:
The tearing away of all that is "false" to reveal the One Thing that
Is
- God, and in doing so, reveal yourself as such. Often defined as
gnosis
, and usually with emphasis on the body/material as being a false shadow of reality, a series of illusions that need to be torn away for the Truth to be revealed.
Only problem is, I've experienced this, and there were some fundamental problems that still remained and that were posed to me: "Who, and what am I?" Likewise, God already being incomprehensible and beyond all description, word etc - in that state especially, where there isn't even a reference point for your own being-ness, is completely beyond and unknowable. This creates a kind of exceedingly empty and loneliness that is indescribable - a type of hell.
Theosis:
The union with God, as yourself. Your form, identity, being, is not torn away, but cleansed, renewed, and by grace brought into the communion and participation with God through His energies. You know yourself as a person, and likewise know God as the triune-in-one-essence persons. He is both unknowable in His essence, but knowable in His persons and through His energies, and in this way relates to and joins you to Him.
These two, in their general definitions are simply said to be "union with God" - but in their in-depth analysis, are opposite ways of doing that, and antithetical to each other. One is terrifying and beyond comprehension in its sorrow. The other is beyond comprehension in its joy and love. One has you unknown even to yourself, the other has you known and loved.
There are so many fundamental differences at the root of the theology and understanding of creation, its purpose, the story of the fall, etc - and it is so different than how most of the West (which is heretical - starting with Rome and its heresies, and then spreading in all the flavors, 45,000+ denominations of protestants and their McChurches), and in those differences, houses a well spring of wisdom and love for mankind, God, nature, and all in between, that its palpable.
There is so much more I could write about this journey, such as how in my meditations, before I had even begun my research, I saw the Divine withdraw His presence to a place, the way I described it was a step-stage, but not really a stage, with pillars, approx 4 of them, and His presence went to the center, behind the pillars. He told me to meditate and wait on Him with this place in my mind. So I began doing so.
The first time we walked into the Orthodox Church, it immediately struck me. They don't have a stage like protestants do. It is just a section that is marble and one step to the get onto the wider marble space, and then there are pillars, with icons, and 2 small steps to go through the center, where the actual altar is behind it all, and a seat symbolically placed for the Most High behind that altar/table. Perfectly representative of what I saw in the spirit.
The Church has a canon against Masonic affiliation - so of course I told the Masons goodbye. lol They were not happy about that. I am still friends with them, and several of them want to debate me. They are southern Baptist preachers, so that will be fun. I am both studying for myself and also in preparation for my sit-down with them. We'll see how that goes.
For now, there is still much studying to be done, many prayers to be said for the day, and more works to do.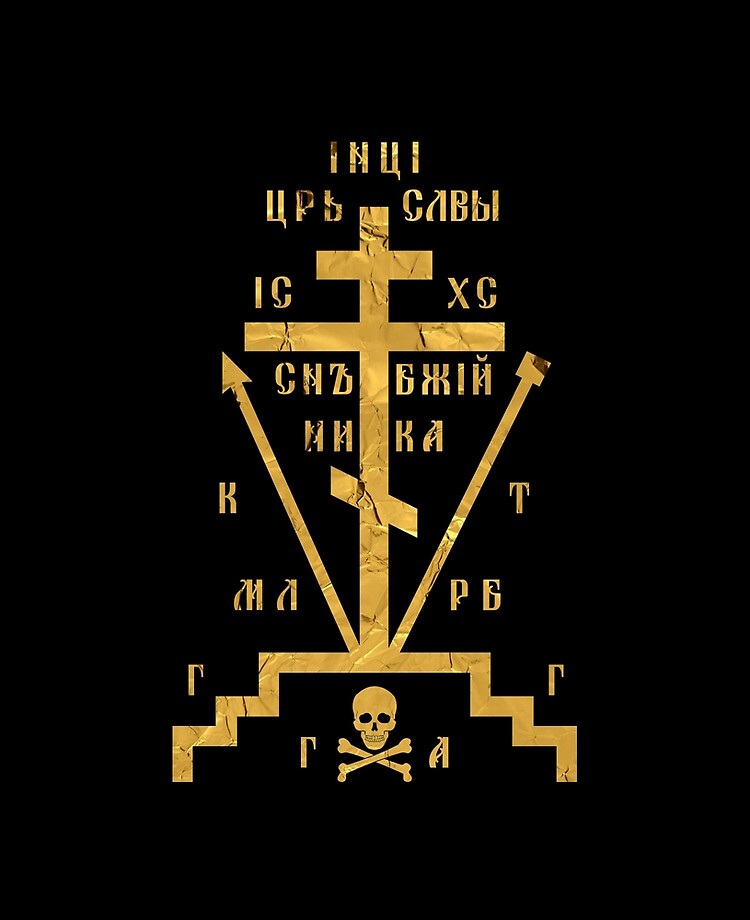 ~Jessie