Interiora
Hermetic Pilgrim
Joined

Nov 4, 2020
Messages

66
Hi Black,
I'll try to respond to your thoughts then. But please remember that my experiences are not the same as yours:
Ok, Spagyric is an artificial word
possibly
formed by Paracelsus, combining two Greek words (
spao
= to separate and
ageiro
= to bring together). Before that it was simply the
gold maker's art
and only connected with the art of healing insofar as it was practised by doctors or apothecaries (but that wasn't even rare). In any case, one can say that Paracelsus laid the foundation for today's chemistry with his spagyric. However, he was not the only one, at about the same time there was also an adept who called himself
Basilius Valentinus
and who developed and recorded some spagyric procedures, but he only became known later.
His spagyric consisted of two parts, the essential part concerns alchemy, and so the majority of his instructions must be understood as analogies for alchemical or philosophical work, they should in no case be taken literally, but must be broken down philosophically before one set to work. The other part served to pass on minor or even ordinary but useful arcana which anyone can learn and usefully insert into a renewal of medicine which Paracelsus felt necessary.
Your suspicions are well founded, because in fact, the spagyric processes are not alchemical works, and many things are wrong from an alchemical point of view. I have already shown what is wrong with their calcination, which is supposed to produce the fixed sulphur. The result is a salt, but not something like a philosophical sulphur. Nor is it true that the ethereal oils represent the volatile sulphur; they may contain much sulphur, but alchemically the volatile as well as the fixed sulphur are one and the same; from the volatile one makes the fixed, and from the fixed one makes the volatile sulphur; it is then quite like a golden oil floating on the mercurial water, but it can only be obtained from the fixed sulphur.
Alcohol may be arising with the help of Mercury, but it is not therefore itself a Mercury. Consider: is alcohol then that special power of growth and greening or does it concentrate it in itself? Is alcohol the primordial source of those healing powers in plants which the spagyric methods are supposed to bring out and increase? The error in their view lies in the fact that they don't understand the dissolving principle of mercury. It is not a chemical process but consists in opening the seals or bonds of matter and, acting on its inner, passive forces, activates them and from there purifies matter by its own secret fire. It's not about transfer something into a solution, but about transforming it into a special state. The spagyric process, then, with its "
so-as-if-doing
", is merely an analogy to the alchemical process.
For a better understanding, let us contrast the analogy with the actual process: when asked to do so, the spagyricist actually puts his jars into horse manure (or into something like this). However, it is clear to the alchemist what is actually meant by this: he puts his matter into a state of putrefaction so that it soon shows the appearance of horse dung, for this is the horse dung which warms and nourishes the secret quintessence resting within itself. The spagyricist sees an analogy in the quintessence, not in horse dung. For the alchemist it is just the other way round.
Spagyric corresponds
probably
to transubstantiation in the church, it is said that bread and wine undergo a transformation through consecration. Although the transformation does not really take place, this process definitely evokes positive experiences (which can be very far-reaching for the faithful). By this I mean that the matter which is treated spagyrically in this way can certainly be influenced positively.
The actual
philosophical Mercury
is called Spiritus Vini for several reasons, firstly because of its appearance, then because of its analogy (a fiery water etc.) to the spirit of wine (ethanol), but secondly also because its secret is linked to that of wine. But I wouldn't rack my brains over that because it is a real secret, and no human being can fathom such a secret with the help of his intellect; they only reveal themselves out of themselves, on the level of true being. Furthermore, just as there is a red wine and a white wine, our Mercury also appears once red and once of a white, translucent clarity. Of course, it is also called a fire (a secret fire or a fiery water), but, and this is not an allegory, it resists fire like the salamander. Unlike the spirit of wine, which perishes completely in fire, our Mercury remains steadfast and cannot be distressed by fire. Another secret, which I must not go into, is that it conceals a living gold. Although of a different nature, it surpasses the brilliance of ordinary gold with its radiant brightness; Fulcanelli compared it to the star of Bethlehem. But this is not to be found in the least in the ordinary spirit of wine, and all spagyricists have no idea of it.
There is another thing that the adepts like to keep hidden, not because it touches the real secrets, but so that no one can pretend that they are doing the true Work. There is something like an indicator, an unmistakable sign by which the practising alchemist can check whether he has prepared the right mercury and is on the right path. Through a small grip the Mercury shows the hermetic seal in the colours of the work. Therefore, the alchemist can easily check whether one has the true mercury, and believe me, neither the ethanol nor any other solvent of the spagyricists shows this sign.
With the
true Sulphur
there is a very special relationship. Some call
this
our sulphur, others call
that
our sulphur, but what it really is remains a mystery. The adepts have said nothing but confusing things in their writings (those who disagree have not yet realised that they are being consciously and intentionally confused on this point, and this in a particularly sophisticated way), and it can take many years to realise that and arrive at least one concrete and well-founded assumption. Therefore, I leave it at that and do not interfere in the affairs of the masters. Just this: how should the spagyricists, who are far more confused than we are and not have the slightest chance of ever getting their hands on it, know what it is and how it is? In fact, they know even less about the Sulphur than they do about the Mercury.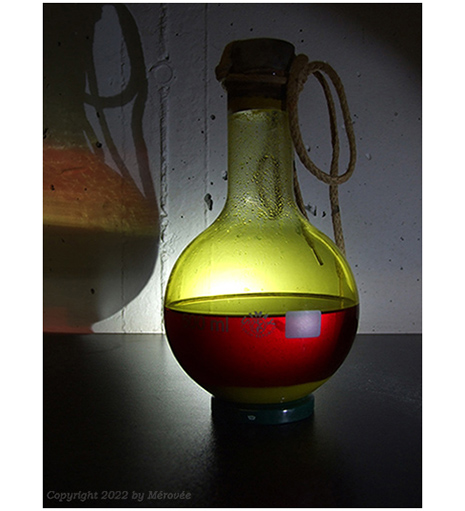 Not everything I have said is irrefutably true, but some of it is, and not just a little of it. However, I do not want to offend the spagyricists who are in this forum. I respect their work, and do not consider it superfluous, everyone should go their own way, and this way is always and for everyone the best.
Apart from that, I was mainly talking about modern plant spagyric, from Basilius Valentinus to the Rosicrucians of the 18th century, many spagyric instructions have come into the public domain, which are more akin to alchemy, although there is often talk of transformations, there are usually no alleged "universals" there.
Ok?
Last edited: